Can I Keep My House & Car If I File for Bankruptcy?
Dec. 19, 2022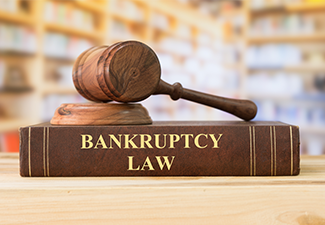 When facing financial distress, filing for bankruptcy is among the promising options to achieve debt relief. However, there are different rules governing every bankruptcy process, the eligibility requirements, and assets that may be kept or sold upon filing. An experienced Texas bankruptcy attorney can answer your questions about whether you can keep your house and vehicle after filing for bankruptcy.
Hunt Law Firm is dedicated to offering detailed legal guidance and advocacy to clients in bankruptcy-related matters. Attorney Gwendolyn E. Hunt is available to discuss your unique circumstances, explore your possible legal options to seek financial relief, and inform you about what would happen to your house and car after filing your bankruptcy petition. The firm proudly serves clients across DeSoto, Dallas, and Fort Worth, Texas.
Chapter 13 Bankruptcy
Chapter 13 bankruptcy is available to regular income earners who are overwhelmed with debt. It involves proposing a repayment plan – spread over three to five years – to pay off your debt using your future earnings. At the end of your Chapter 13 repayment plan, some of your unsecured debts will be discharged.
Thankfully, none of your assets will be sold when you file for Chapter 13 bankruptcy. Essentially, Chapter 13 allows consumers to keep all or most of their assets and property while repaying their debts over time. However, this bankruptcy option is only available to individuals who earn a reasonable income but are overburdened with debts.
Can You Keep Your House and Car With Chapter 13 Bankruptcy?
As mentioned early, none of your property will be sold in a Chapter 13 case. Rather, you will pay for the value of the property through your repayment plan. Though, you may have to commit all your disposable income to the chapter 13 repayment plan.
Hence, if you intend to keep your house and car in a Chapter 13 case, you must be able to continue making the outstanding payments – car payment or monthly mortgage – using your disposable income.
In the event that you can't keep up with the required monthly payments, the lender can file a petition asking the court to lift the automatic stay order. Once lifted, the vehicle or mortgage lender may be able to resume or initiate repossession or foreclosure of your property.
Chapter 7 Bankruptcy
Chapter 7 bankruptcy is designed to help individuals and businesses wipe out most of their general unsecured debts, including credit cards, medical bills, and personal loans, and achieve a new financial beginning. In a Chapter 7 case, the court-appointed trustee will gather and sell your non-exempt assets.
The non-exempt assets may include your second homes, vacation homes, second vehicles, stocks, bank accounts, family heirlooms, bonds, cash, and other investments. The proceeds from the sale of your non-exempt assets will be used to settle some or all of your creditors.
Nonetheless, you would still be allowed to keep your exempt assets, including your primary home, primary motor vehicle, clothing, pensions, furniture pieces, personal injury compensation, and household appliances.
Can You Keep Your Car With Chapter 7 Bankruptcy?
If you file for Chapter 7 bankruptcy in Texas, you can protect your vehicle's equity using the state's motor vehicle exemption. According to the rule, a person filing for bankruptcy will be entitled to exempt the total value of a car per licensed household member. Hence, the bankruptcy trustee and creditors will be unable to sell your primary car in a Chapter 7 case.
Can You Keep Your House With Chapter 7 Bankruptcy?
Similar to your car, Texas asset exemptions will protect your primary house. Hence, you will be allowed to keep your property when you file for Chapter 7. However, there are exemption limits that apply to the equity of your property. If the chosen exemption can't protect the equity of the property, the trustee will sell the property and use the proceeds to pay off your creditors.
Find Out Your Options Today
Filing for bankruptcy in Texas can be a stressful process. Understanding your available options, determining your eligibility, calculating equity, and understanding the available exemptions, among other tasks, can make the entire process stressful and overwhelming. Therefore, when thinking about filing for bankruptcy, consulting with a dependable bankruptcy attorney is imperative for clear direction.
Attorney Gwendolyn E. Hunt has the expertise and diligence to advise and guide clients through the challenges of bankruptcy. As your legal counsel, she can evaluate your financial condition, explore your possible legal options, and help determine the ideal chapter that best fits your unique needs. Also, she will outline a strategic plan to help protect your assets, property, and finances and help you build a stable financial future.
Contact Hunt Law Firm today to arrange a simple consultation with a skilled bankruptcy lawyer. Attorney Gwendolyn E. Hunt has the reliable advocacy and comprehensive guidance you need to navigate intelligent findings in your bankruptcy proceedings. The firm proudly serves clients across DeSoto, Dallas, and Fort Worth, Texas.