Dispelling Common Bankruptcy Myths and Misunderstandings
July 25, 2023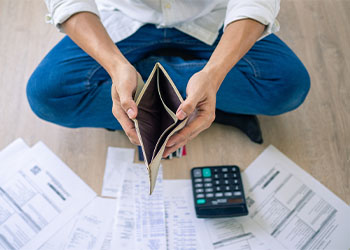 When going through financial hardship, bankruptcy is among the promising options for individuals and couples to achieve financial relief. However, there are several preconceived notions and misleading assumptions that discourage many consumers from using bankruptcy to eliminate their debts. For this reason, getting proper guidance from a reliable Texas bankruptcy attorney is imperative to better understand the process and avoid irreversible errors when filing your petition.
Hunt Law Firm is committed to advising and guiding clients in the legal matters of debt relief and bankruptcy. Attorney Gwendolyn E. Hunt can determine if bankruptcy is right for you and help clarify some myths and misunderstandings. The firm proudly serves clients across DeSoto, Dallas, and Fort Worth, Texas.
Common Bankruptcy Myths and Misunderstandings
There is a lot of misleading information and collective popular opinions about bankruptcy. This makes it imperative for Texas bankruptcy attorneys to educate their clients about how bankruptcy works, how to prepare, and what to expect during and after filing. Here are some common myths and misunderstandings about bankruptcy in Texas and why they're not true:
Misconception #1: Bankruptcy permanently ruins your credit.
Generally, filing a bankruptcy petition can have a massive impact on your credit rating. It can reduce your credit rating by anything between 160 and 240 points.
Your bankruptcy petition does not remain on your credit report forever; it will only remain between seven and ten years. Thankfully, you can start rebuilding your credit rating gradually after filing your petition or getting your discharge. Also, practicing good financial habits can help improve your creditworthiness.
Misconception #2: Discharges all debt.
This is another common misconception. Among the most common reasons for filing bankruptcy is to eliminate debts and offer a financial clean slate. However, filing for bankruptcy will not wipe out all your debts. Generally, only qualifying debts will be discharged based on your chapter of bankruptcy. Hence, you must repay all undischarged debts.
Misconception #3: You lose all your possessions.
This is false. You will not lose all your possession by filing for bankruptcy. Depending on the type of bankruptcy you're filing, you may still retain some or all of your major assets, including your primary vehicle, home, furniture pieces, and clothing.
Misconception #4: If you are married, you both have to file.
This is another common misconception. Texas bankruptcy laws allow couples who are legally married to file for bankruptcy individually or jointly with their spouse.
However, it is not mandatory. If you have joint debts with your partner, want to reduce the cost and time, and take advantage of double property exemptions in Texas bankruptcy, you can file jointly with your partner.
It is vital to speak with your bankruptcy lawyer to understand the benefits and drawbacks of filing for bankruptcy jointly or separately.
Misconception #5: Debt consolidation is a better option.
In debt consolidation, your various debts – including credit card debts, loans, bills, liabilities, and other loan payments – are combined into a single larger debt. As a result, you may need to take out a personal loan or credit card to pay back your debts. While debt consolidation offers certain benefits, it is never an advisable option. Consolidating your debts won't solve your financial problems. In fact, debt consolidation could potentially cost you more money.
Misconception #6: You can only file for bankruptcy once.
This is another common misconception. In Texas, you can petition for bankruptcy more than once. However, there are limits on the number of times the bankruptcy courts will issue a discharge. You may not get a discharge if you file a second bankruptcy too early.
Misconception #7: Bankruptcy won't stop creditor harassment.
This is false. Upon filing for bankruptcy, an "automatic stay" order will go into effect. This prevents creditors from taking any collection action, garnishing your wages, contacting or harassing you, or foreclosing your property. If the creditor disobeys the automatic stay order and continues to contact or harass you, notify your attorney immediately.
Getting Help From an Experienced Bankruptcy Attorney
Filing for bankruptcy in Texas often involves a lot of complicated procedures and paperwork. Therefore, consulting with an experienced bankruptcy attorney is beneficial for clear direction and to explore your options. The reliable attorney at Hunt Law Firm enjoys assisting and guiding clients through the complexities of filing bankruptcy petitions.
An attorney can help file your bankruptcy case and represent you intelligently in court. Attorney Gwendolyn E. Hunt will help negotiate a feasible repayment plan with your creditors and outline a strategic plan to protect your assets and improve your finances.
Contact Hunt Law Firm today to arrange a consultation with a knowledgeable bankruptcy lawyer. Attorney Gwendolyn E. Hunt has the practice and strategic advocacy you need in your bankruptcy case. The firm proudly serves clients across DeSoto, Dallas, and Fort Worth, Texas.