When Is Filing Bankruptcy a Good Option?
June 21, 2023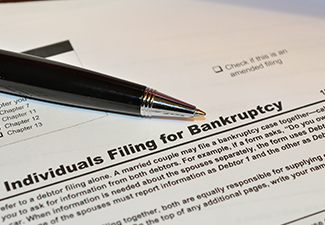 If you're overwhelmed with debts or struggling financially, filing for bankruptcy might be an option for you to achieve financial relief. However, before filing your bankruptcy petition, you need to properly examine your current financial situation and understand the different debt relief paths that may be available to you. It's important to be able to make informed decisions about your financial situation.
Attorney Gwendolyn E. Hunt offers clients throughout Texas skilled guidance in debt relief and bankruptcy-related matters. As an experienced Texas bankruptcy attorney, Attorney Hunt can review your unique financial condition, determine when filing for bankruptcy is right for you, and help you prepare for bankruptcy accordingly. The firm proudly serves clients across DeSoto, Fort Worth, Dallas, and the rest of Texas.
Assess Your Current Financial Situation
In order to determine whether or not bankruptcy is right for you, it is crucial that you assess your current financial situation. Here are some important considerations:
The Amount of Debt You Owe
Determine the portion of your earnings used for repaying debts by calculating your debt-to-income (DTI) ratio. In case your debt load is more than half (50%) of your monthly earnings, there may be an issue. Repaying your debts may become quite challenging and you could eventually become completely overwhelmed with debt. At this point, consulting with a bankruptcy lawyer is a good idea.
Money Coming In vs. What is Owed
Additionally, compare your income with your debts. If you make a reasonable income but you're unable to track your expenses, you should consider making simple lifestyle changes. Monitor your expenses, spend less, and save more. By implementing these lifestyle changes, there will be more disposable income to pay back your debts gradually.
Are Debt Collectors Calling?
It can be frustrating to deal with continuous phone calls, demand letters, emails, and text messages from collection agencies and debt collectors. If this keeps happening to you, contact a bankruptcy attorney immediately. Thankfully, filing for bankruptcy will activate an "automatic stay" order. This is a court injunction that will help stop ongoing legal actions, further collection efforts, harassment, and contacts from creditors.
What Bankruptcy Chapter Are You Eligible for?
Your current financial situation will help determine the right bankruptcy chapter for you. If you earn a regular income, you can repay your debts using your potential income through a Chapter 13 repayment plan. Conversely, if you have lots of unsecured debts—such as medical bills and credit card debts—a Chapter 7 bankruptcy may help eliminate most of these kinds of debts.
Chapter 7 and Chapter 13 are among the most common bankruptcy options for consumers In Texas.
Chapter 7 Bankruptcy
Chapter 7 bankruptcy is designed to help eliminate most of your general unsecured debts and achieve the financial clean slate you deserve. In Chapter 7, the Texas court will appoint a trustee to manage your case, collect and sell your non-exempt assets, and repay some or all your creditors using the net proceeds. In addition, your unsecured debts—including unsecured personal loans, credit card debt, and medical bills—will be discharged at the end of your case.
Chapter 13 Bankruptcy
In contrast, Chapter 13 bankruptcy is available to individuals who earn a regular income but are overburdened with debt. Generally, Chapter 13 requires proposing a repayment plan, one structured between 3 and 5 years, to pay back outstanding debts with their future earnings.
You can keep most of your assets in Chapter 13, including your vehicle, home, and other personal belongings. Your non-priority unsecured debts—such as unpaid personal loans, credit card bills, and other outstanding balances—will be discharged once the period of your repayment plan ends.
Which Debts Won't Be Forgiven?
Keep in mind that filing for bankruptcy doesn't automatically eliminate all your debts. Some of the debts that won't be forgiven in bankruptcy are listed below:
Tax debts

Alimony or spousal support

Student loans

Fines and penalties

Divorce settlement debts

Fraudulent debts

Child support

Criminal restitution
Whether you're filing for Chapter 13 or Chapter 7 bankruptcy, you typically must repay the aforementioned debts. An attorney can help you understand how bankruptcy might affect your assets and which debts you need to repay.
Identifying Which Assets Could Be Affected
Generally, filing for bankruptcy in Texas won't leave you with absolutely nothing. Here are some specific assets that will probably be protected:
Your Home
Filing for bankruptcy will wipe out some of your general unsecured debts, making it relatively easier to repay your mortgage or home loan. In addition, the Texas homestead exemption offers unlimited protection on the equity of your primary home. Therefore, you will be able to keep your home in bankruptcy once you are up to date with your mortgage payments.
Your Vehicle
In Texas, every licensed household member can exempt the whole value of one car when filing for bankruptcy. However, the creditor, by filing a motion for the court to lift the automatic stay order, may be able to repossess your car if you used it as collateral for a loan.
Your Pension
Additionally, all of your ERISA-qualified retirement accounts, pension plans, and life insurance policies are protected in bankruptcy. You can have the peace of mind that your retirement savings will not be affected by your bankruptcy case.
Find Your Path Toward Financial Freedom
Filing for bankruptcy in Texas is a major decision that needs thoughtful consideration. It's important to fully understand if filing for bankruptcy is the right choice for you and your family. That's where an attorney can help.
Attorney Gwendolyn E. Hunt has devoted her career to guiding Texans through complex bankruptcy proceedings. Using her extensive knowledge, Attorney Hunt can review the circumstances of your financial situation, determine whether bankruptcy is a good option, and explore your other debt-relief options if necessary.
Contact Hunt Law Firm today to schedule an initial consultation with a dedicated bankruptcy lawyer. The firm proudly serves clients across Texas, including Dallas, DeSoto, and Fort Wort.